Jo Ann Allen MSN, RNC-MNN, IBCLC: Jo Ann is a seasoned professional in maternal and child health. She began her career as a pediatric nurse in 1978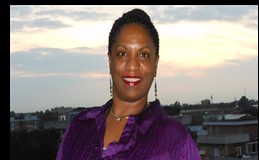 and later developed a strong interest in obstetrical nursing. Jo Ann has been an International Board-Certified Lactation Consultant (IBCLC) since 1994. Jo Ann's professional experience includes Research Specialist in UIC College of Nursing on Preterm Labor and H-Hope projects, clinical nursing experience in Obstetrics and Gynecology, Pediatric Emergency Department and Outpatient Departments. She worked as a Healthy Steps Specialist (Child Development Specialist) in Chicago. She has presented on nursing, infant care and infant-feeding topics with emphasis on different approaches health care providers can use to promote and support human milk feeding. She recently retired from her clinical staff nurse position at University of Chicago in the Woman's Care Center. Jo Ann also retired as OB clinical instructor and research specialist for the University of Illinois Chicago UIC), College of Nursing in Women's Health. In her current position as clinical program coordinator she provides care for families in the Englewood community on the southside of Chicago where she was born and raised. She enjoys spending time with her very large family and she is the proud mother of one son and grandmother of a two-year old granddaughter. She has promoted and supported breastfeeding especially in marginalized populations for over 4 decades. She is proud of her community service as a member of:
Community Engagement Research Incubator and Strategy Hub (CERISH)
Past Co- Chair Chicago Region Breastfeeding Task Force (Current Active Member)
Co-Author-Structural Racism and Barriers to Breastfeeding on Chicagoland's South Side, Academy of Breastfeeding Medicine, Feb. 2020
Proud recipient of Daisy Faculty Award 2018
Nursing Spectrum award in 2012
RN certification in Maternal and Neonatal Nursing
Past Co-Chair of March of Dimes Perinatal Advisory Council
Brandi Gates-Burgess IBCLC: Brandi is a dedicated wife, mother and lactation consultant. Her passion for Black women and breastfeeding is incomparable. In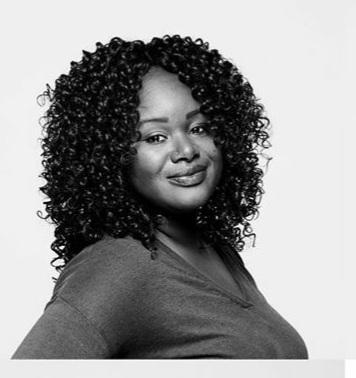 2005, Brandi was called her to birth work while she breastfeeding her daughter. She began to work for the WIC program as a Breastfeeding Peer Counselor supporting teen and young parents through their lactation journeys. In 2011, Brandi became an International Board Certified Lactation Consultant (IBCLC) and has been passionately empowering her community. Over the years Brandi's family has grown and career has flourished.  She is the Founder and Executive Director of Breast Friends Lactation Support Services, which offers lactation consultation, breastfeeding support groups and education classes to Black parents. Currently, she breastfeeds her son SJ, Co-Chairs the Breastfeeding Cultural Outreach Taskforce (BCOT) whose mission is to review the art of breastfeeding in the African American community. Sits on several community advisory boards including the Preterm Birth Initiative, Perinatal Equity Initiative, and the MILK Research Lab and works as a lactation consultant at Highland Hospital. Brandi brings her innovative perspective, lived experience and the Black woman's voice to all of her work and believes that every family should have the proper education and support to reach their infant feeding goals. 
Jennifer Day CD, IBCLC: Jennifer is an International Board Certified Lactation Consultant and Birth Doula, Founder and Owner of Feed the Babes, LLC and offers in-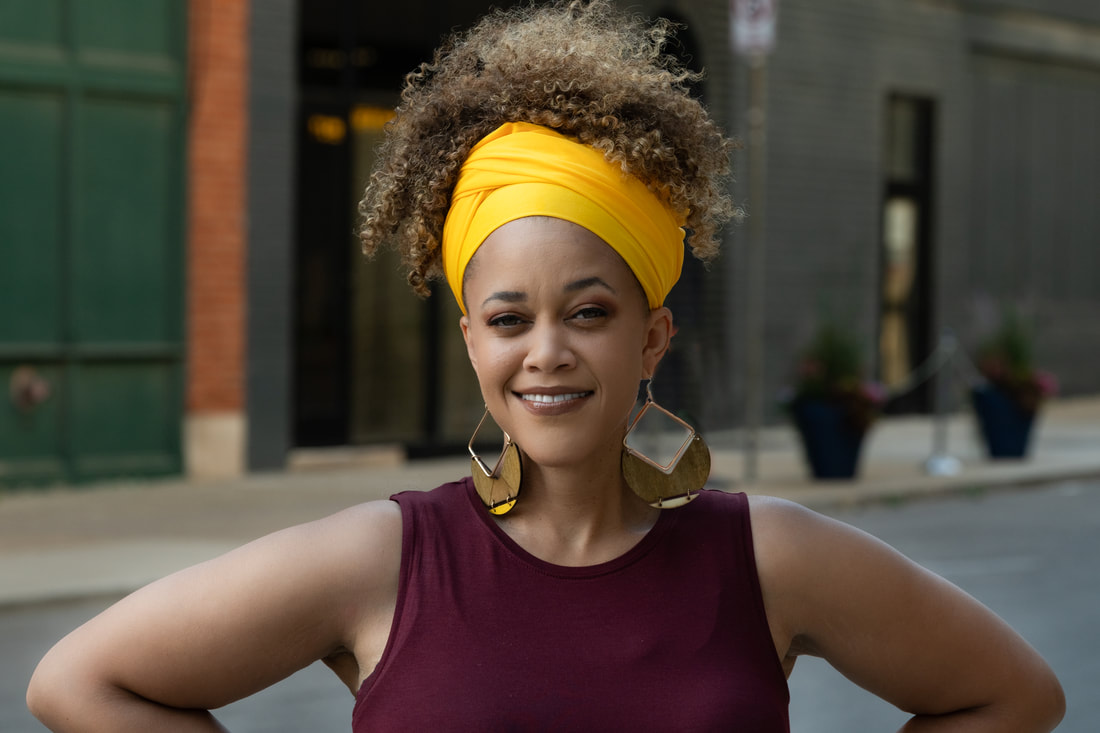 home and clinic-based, skilled breastfeeding support and birth doula services. Jennifer also serves as Michigan Breastfeeding Network (MIBFN) Community Building Project Manager, a founding member of Southeast Michigan IBCLC's of Color, and a Board of Director of International Board of Lactation Consultant Examiners. The married mother of two happy, healthy, breastfed children has made it her life mission to disrupt systemic racism and injustice in every space she is in. She is a dual Canadian and American citizen.Collectively as a family, she, her husband, and their two children reside in Metro-Detroit, Michigan.
Mona Liza Hamlin MSN, RN, IBCLC​: Mona is the nurse manager of Perinatal Resources, Community Programs and Milk Bank for Women's & Children's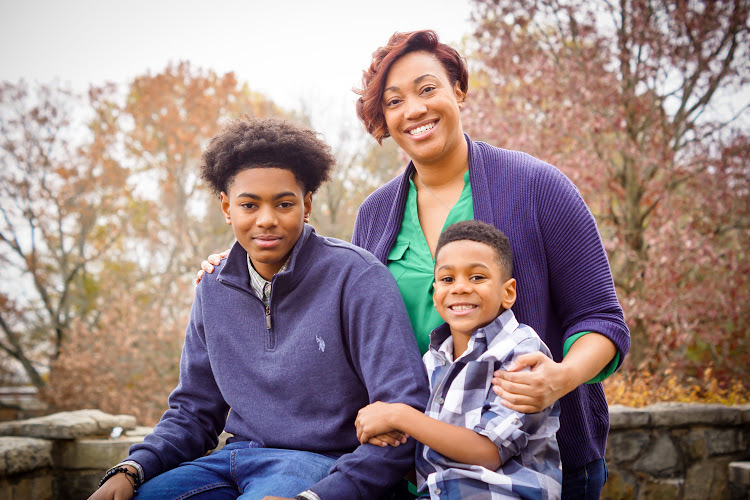 Services at ChristianaCare Hospital in Newark, Delaware. Her role consists of improving both inpatient and outpatient programs that focus on optimal health outcomes while improving health equity in the state of Delaware. Hamlin serves as a board member to the Human Milk Banking Association of North America (HMBANA), a member of the Delaware Perinatal Quality Collaborative, and Delaware Healthy Mother & Infant Consortium.  Her fundamental
belief is that equitable access, holistic and high-quality care are provided to all birthing and new families, especially those most vulnerable in our communities. Fueled by her professional and personal experiences and passions, Hamlin strives to ensure that all birthing people and caregivers have access to a full scope of perinatal care, support and resources.
Asaiah Harville IBCLC: Asaiah is the Birth Equity Coordinator for Cherished Futures for Black Moms & Babies with the Public Health Alliance of Southern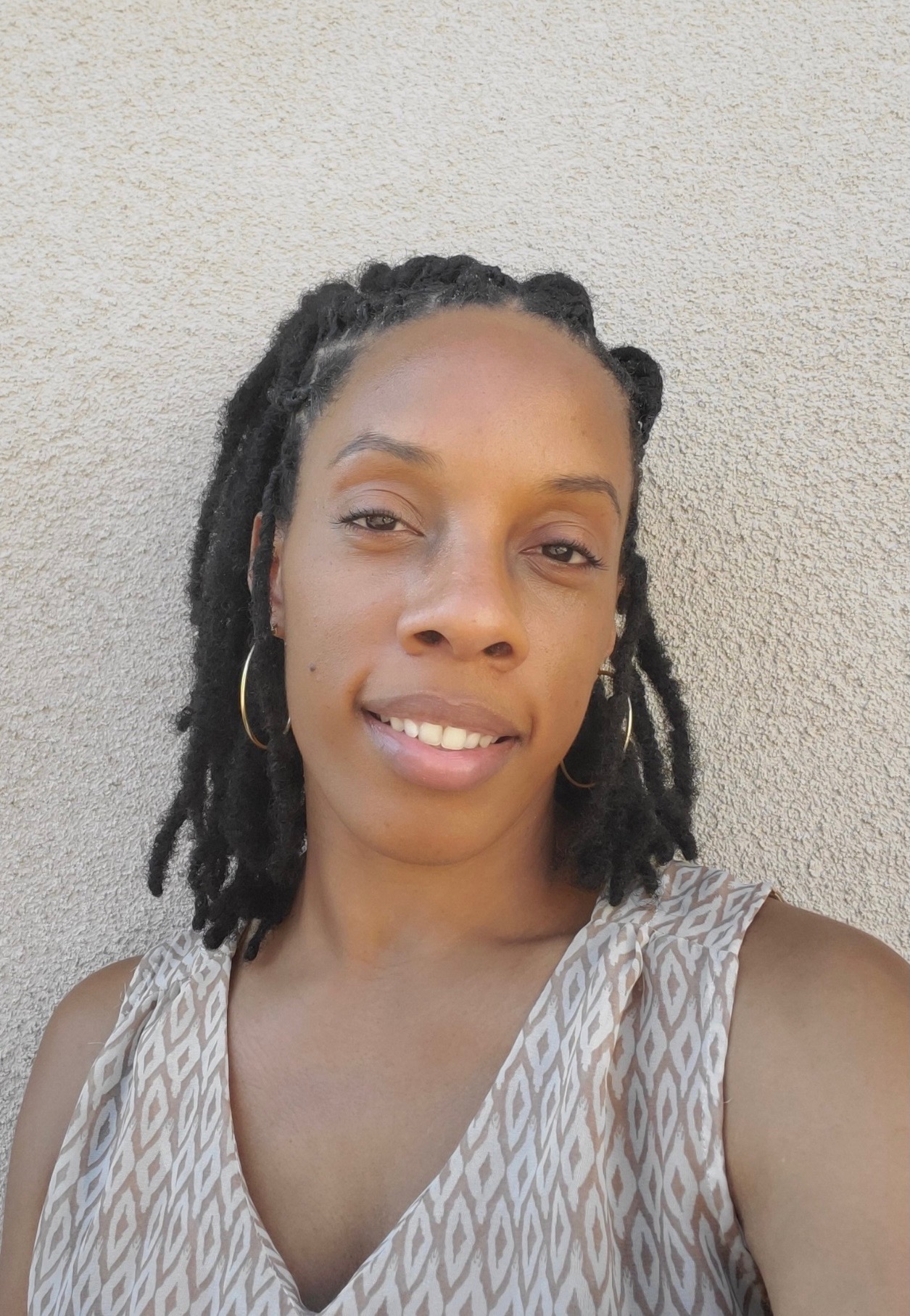 California. Prior to joining the Alliance, Asaiah worked in a hospital setting providing inpatient lactation support and education for families. She created and taught prenatal breastfeeding courses for the community in efforts to educate and support informed infant feeding decisions. She started the first outpatient lactation clinic in South Los Angeles to address the disparities this community of Los Angeles experiences in breastfeeding rates. The clinic provided outpatient lactation support free of charge to families. In addition to working directly with families, she regularly collaborates with physicians to increase their lactation knowledge and education. Asaiah works as an outpatient lactation consultant in the Pediatrics Department at Kaiser in Baldwin Park. She has a commitment and a passion to support Black families and other historically underrepresented groups as they navigate their journey of parenthood and infant feeding, identifying breastfeeding as one of the solutions to Black maternal and infant health disparities. Asaiah has a Bachelor's Degree in Human Development from Azusa Pacific University and is an International Board Certified Lactation Consultant.
Felisha Floyd IBCLC: Felisha, author, speaker, trainer, and consultant, is an award-winning hospital-based IBCLC. She is celebrated for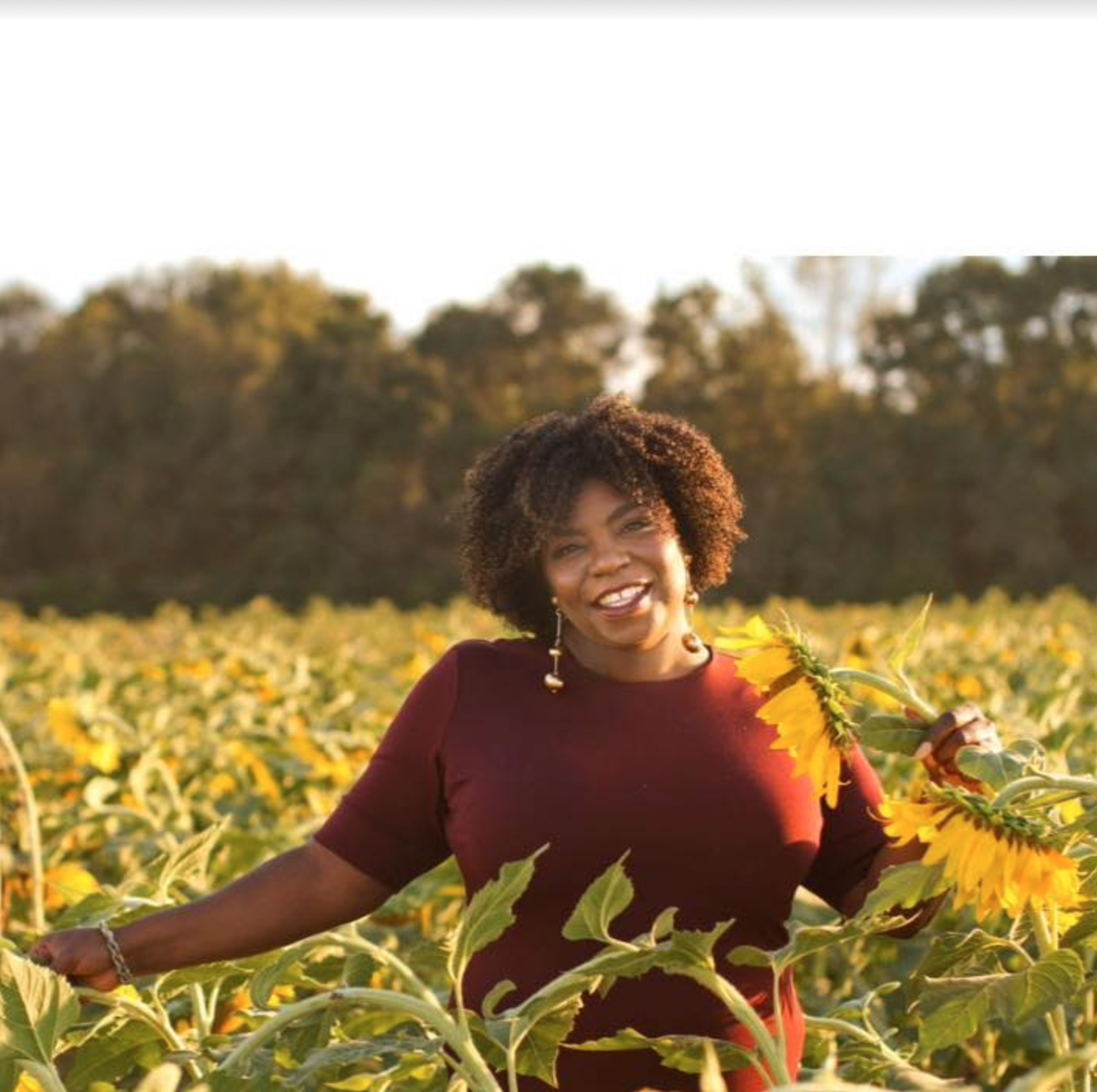 her work in the health/racial equity and food justice fields. Felisha is the owner of Beyond Breastfeeding and the Co-founder of Our Brown Baby. She serves as the President of the National Association of Professional and Peer Lactation Supporters of Color (NAPPLSC) and is an active member of the CSI/Race Forward First Food Racial Equity Cohort. Her career as a peer counselor and breastfeeding coordinator for WIC led to her work as a consultant with Boston Medical College's notable program, Communities and Hospitals Advancing Maternity Practices program (CHAMPS). She still consults for WIC within the WIC Loving Support Program. She is well known as the social media guru who founded Blactavist, an online breastfeeding cultural support group with a continually growing audience of more than 40,000. Felisha's passion for advocacy fuels her desire to serve in multiple roles such as the advisor/group member of the World Breastfeeding Trends Initiative (WBTI), the Education Director for Mom2Mom Global/Breastfeeding in Combat Boots, Faculty member for Lactation Education Resources, Past Advocacy Chair for Florida State Breastfeeding Coalition, a former faculty member for Health Children Center for Breastfeeding, and former Executive Board secretary for United States Breastfeeding Committee. Felisha is also a co-founder of the B.L.A.C.K course, a culturally centered foundational maternal child health course aimed at reducing breastfeeding disparities in the Black community. Her championing of families is additionally informed by her important roles as an Air Force, a retired active duty military spouse and proud mom of three breastfed children.
Jacqueline Lambert CWC, CLE, CLC, CPST, CCE: Jacqueline works as the Lactation Coordinator with Delta Health Alliance Home Visitation Program. She is also t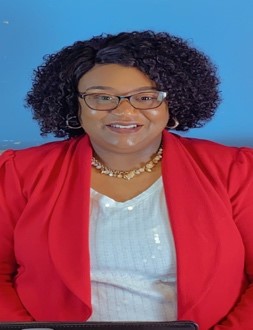 he Project Lead of the Lets Talk Baby Cafe licensed in 2018 by Baby Cafe USA. Mrs. Lambert has been providing community-based support to women and children since 2005. Mrs. Lambert holds the certifications of: Certified Wellness Coach (CWC), Certified Lactation Educator (CLE), Certified Lactation Counselor (CLC), Certified Child Passenger Safety Technician (CPST), Certified Childbirth Educator (CCE) and a Full Spectrum Doula offering doula services from preconception to end of life. Mrs. Lambert is a member of several professional organizations such as National Association of Professional and Peer Lactation Supporters of Color (NAPPLSC), Appalachian Breastfeeding Network (ABN), Sunflower County CAN Chairperson, Bolivar County CAN Vice Chairperson, Health Connect One BELA Leader, Delta Breastfeeding Coalition, and Mississippi Birth Coalition. Mrs. Lambert is on the Conference Planning Team with the United States Breastfeeding Committee (USBC) and on the United States Breastfeeding Committee Membership Team. Mrs. Lambert graduated with an Associate Degree in Medical Assistance from Spencerian University, Graduated with a Bachelor of Science in Nutrition from Ashworth University. Mrs. Lambert's life goals are to help women make informed choices about infant and maternal care practices, encourage and support parents along their parenting journey and paved the way for aspiring lactation care providers. Mrs. Lambert received the Cultural Change-makers Award from the United States Breastfeeding Committee in 2019. Mrs. Lambert received the WIC Loving Support Award 2015-2017 for the breastfeeding services in Bolivar and Sunflower County. Mrs. Lambert is the proud wife of Andre Lambert and mother of three children: Christopher, late son Andre Jr., and Andrianna.  Mrs. Lambert is also the proud grandmother of three- Makaii, My'Laiah, and Chrissianna.
Takisha Miller CLC: Takisha is an advocate for human milk, a community organizer, homeschooling parent, and now the Executive Direct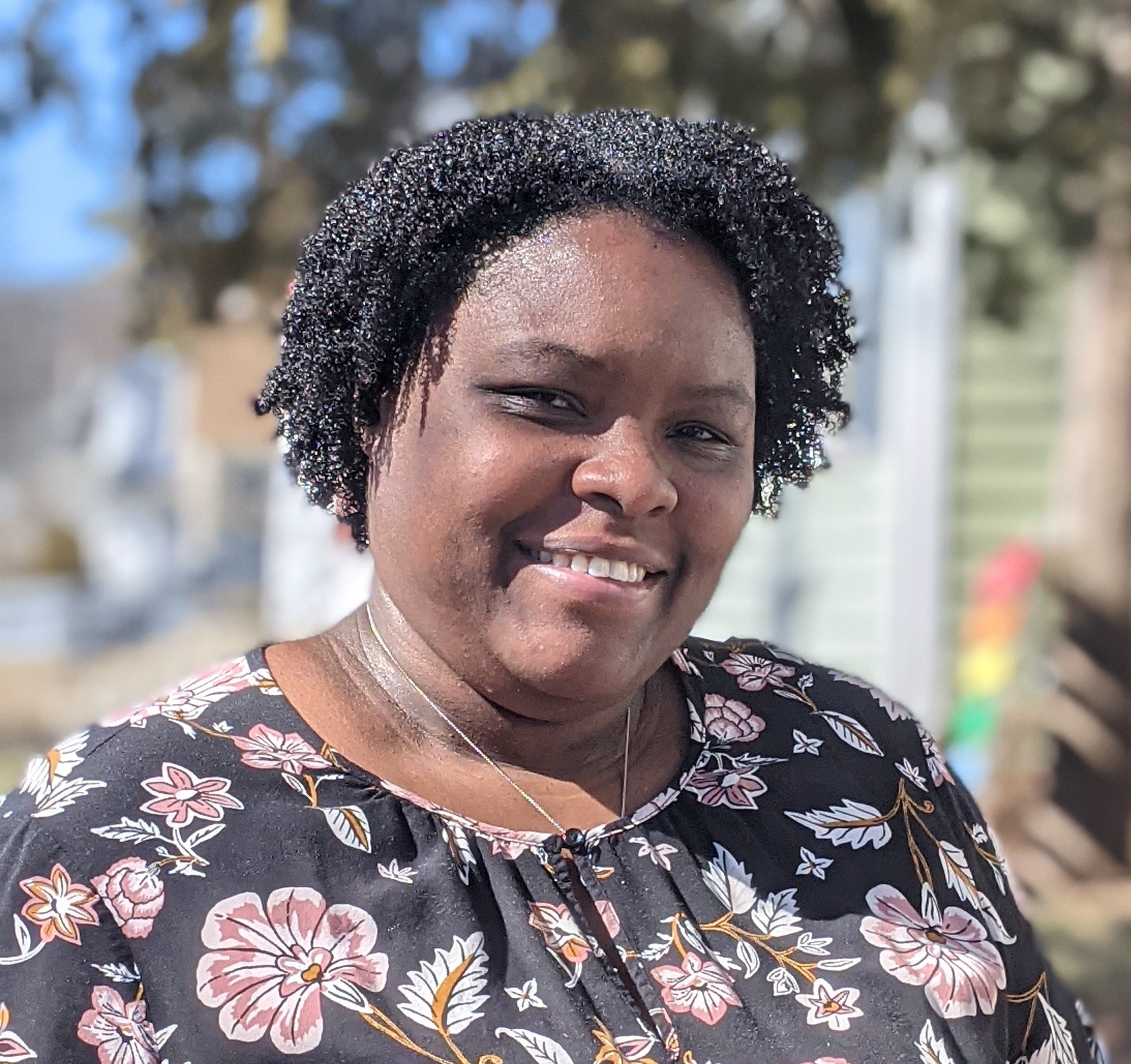 or of Chocolate Milk Café National Inc. She has been devoted to providing lactation and community support since becoming a parent in 2012. Her desire to support Black families on their lactating journeys ignited when she learned about Black Breastfeeding Week in 2016; where she organized her first event in New Jersey through Families for Equity; a community based cooperative designed to amplify the voices of Black families and their needs throughout Northern New Jersey. With a background in Interior Design and a passion for bringing visions to life; Takisha has enjoyed utilizing her many talents and creativity to support and serve the growing Lactation community.   
Janiya Mitnaul Williams MA, IBCLC, RLC, CLC: Janiya is an International Board Certified Lactation Consultant, Registered Lactation Co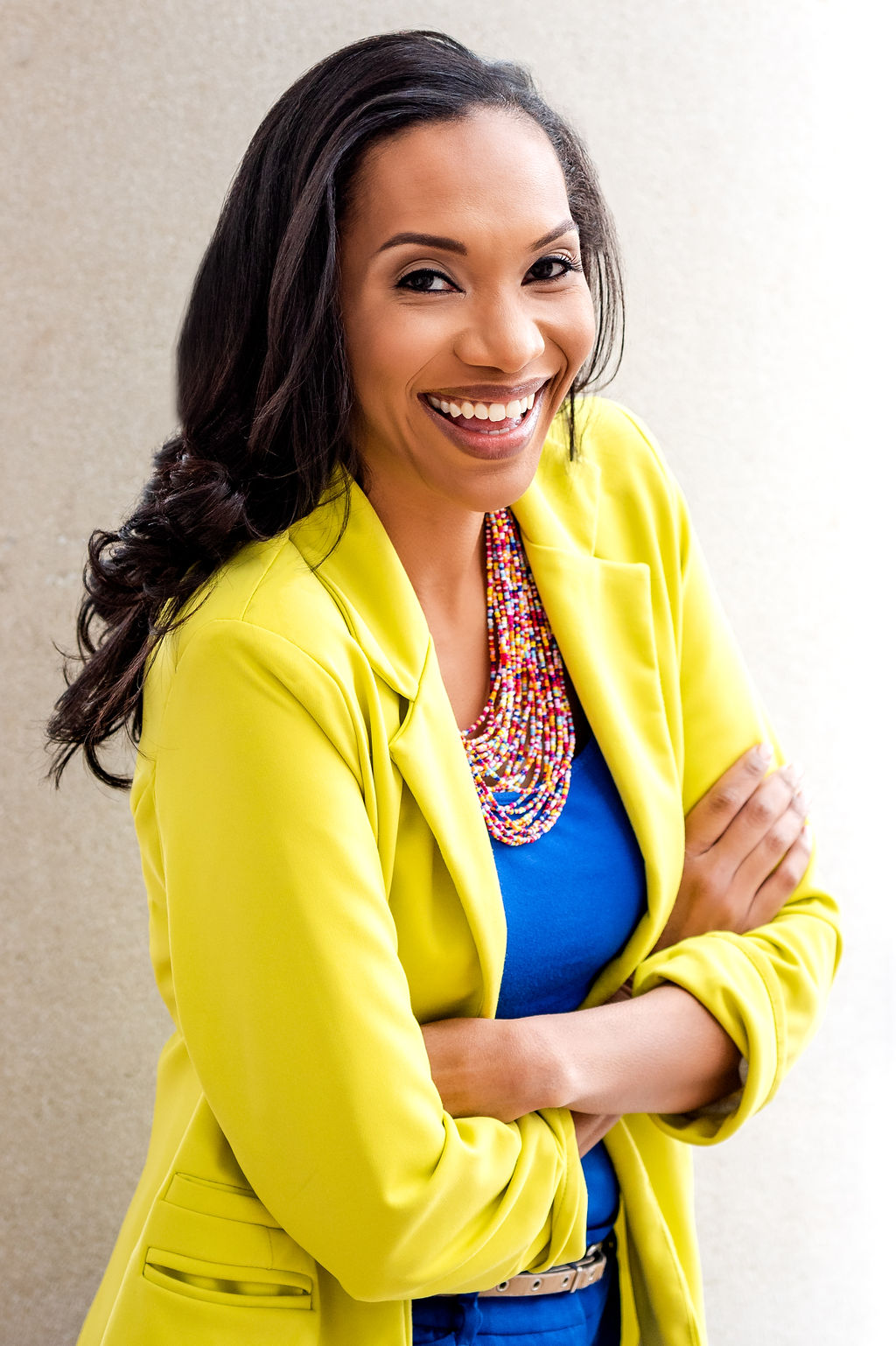 nsultant, and Certified Lactation Counselor who has been supporting nursing families since 2007. She holds degrees from North Carolina Agricultural and Technical State University (N.C. A&T SU) and Union Institute and University in Speech-Language Pathology and Audiology and Human Lactation respectively. Janiya is the Program Director of the Pathway 2 Human Lactation Training Program at N.C. A&T SU (NCAT P2P). She also works for the Women's and Children's Center at Cone Health as a Perinatal Educator, Community Liaison, and Doula Services Co-Coordinator. In 2015 she created Mahogany Milk Support Group in order to promote, encourage, and normalize nursing for Black and Brown families. That same year, Janiya also became the first person of color and Non-Registered Nurse to be hired as a Lactation Consultant for the Cone Health hospital system. She is most passionate about creating diversity, equity, and inclusion within the field of Lactation in order to promote better health outcomes for Black and brown, marginalized, and underprivileged families because they have the greatest lactation barriers to overcome. To achieve this goal she sits on boards and is a member of organizations geared towards addressing health disparities and collaborates with researchers on projects that focus on Black maternal-child health. More than that, she developed a curriculum that equips the graduates of the NCAT P2P with a strong foundation in understanding how to recognize, address, and dismantle systemic racism in health care.
Portia L. Williams RN, BSN, IBCLC, RLC: Portia is a Maternal Child Health Quality Improvement Advocate, RN, and Intern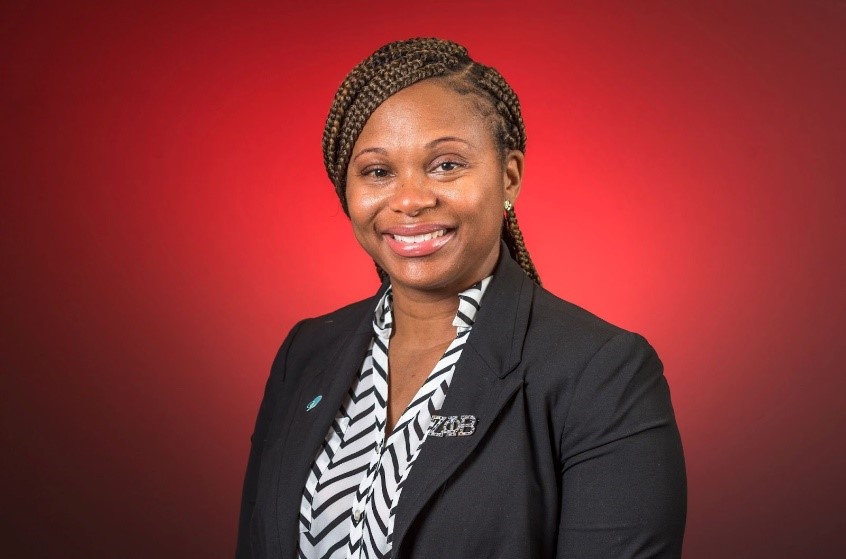 ational Lactation Consultant since 2009 with 18 years of Maternal Child experience located in New Orleans, LA. As the CHAMPS Greater New Orleans Community & Hospital Consultant/ Project Manager she established Louisiana's 1st Baby Cafe in June 2016 and 2nd Nola Baby Cafe Westbank in 2017. In 2019 with help of Meshawn Tarver and partnership with The Touro Infirmary Foundation Nola baby cafe' Touro & Nola baby cafe' Touro-Bywater was opened. Portia currently serves as NOLA Baby Café Facilitator & Regional Coordinator for Baby Cafe USA. Portia has worked as a Lactation Consultant at a local hospital & serves as Director of Clinical Lactation for HER Institute. Her personal experience as a NICU mom guides her love for supporting families. She is a proud graduate of the University of Louisiana at Lafayette & a member of Zeta Phi Beta Sorority, Inc. Portia is a proud mom of two healthy breastfed boys, which she tandem nursed until the age of 3 &1/2. Her career goal is to increase the number of minority Lactation Consultant and increase breastfeeding rates by mentoring future birthing and breastfeeding professionals of color, decreasing breastfeeding disparities, empowering moms with love, support, and education by providing culturally relevant care. In 2018 Portia was featured in Medela's monthly journal, became a member of the International Board of Lactation Consultants Examiner Practice Analysis Task Force, and became a member of International Lactation Consultants Association. In September of 2019, Portia was appointed RN Community Maternal Child Manager by Touro LCMC Health. A position designed to establish relevant community partnerships, increase breastfeeding rates, and decrease Infant & Maternal Mortality. Served as Board Member for Saul's Light 2019-202. Most recently became Senior Subject Matter Expert for PCORI~Initiative with The National Birth Equity Collaborative and Senior Subject Matter Expert for University of California at San Francisco MILK Lab.